The Spider and the Fly (Hardcover)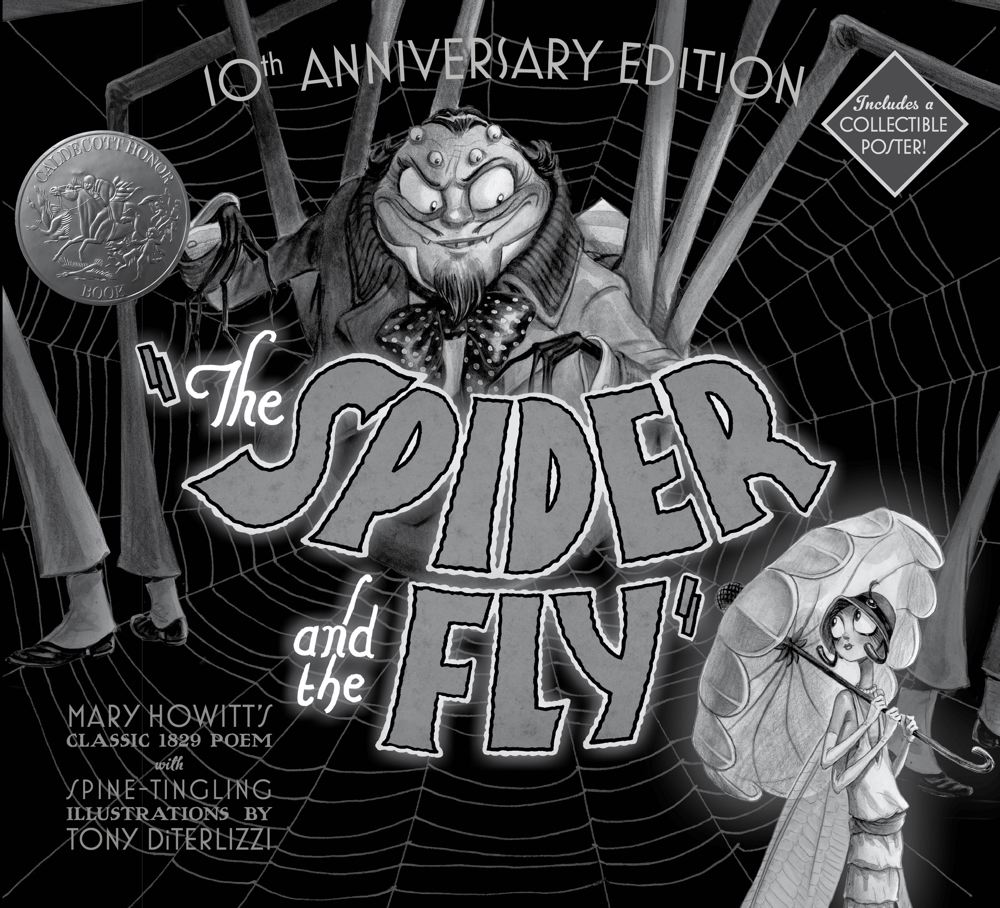 $17.99
Not On Our Shelves. Usually arrives in 2-6 business days
Description
---
A special 10th Anniversary Edition of an illustrated classic that won the Caldecott Honor. Includes a collectible poster showcasing original art. "Will you walk into my parlor," said the Spider to the Fly....
This enduring verse from Mary Howitt dates back to the nineteenth century, but its warning--to beware the wiles of flattery--remains as relevant as ever. Celebrated artist Tony DiTerlizzi, drawing inspiration from his love of classic Hollywood horror movies of the 1920s and 1930s, shines a cinematic spotlight on a quintessential cautionary tale.
In commemoration of its tenth year, this revitalized edition showcases both the Caldecott sticker and a custom anniversary sticker as well as a brand-new jacket, features an author's note and new art, and includes a four-color poster.
About the Author
---
Mary Howitt was born in Gloucestershire, England, in 1799. With her husband, William Howitt, she wrote more than 180 books, including the poem The Spider and the Fly: An Apologue: A New Version of an Old Story, which first appeared in The New Year's Gift. Tony DiTerlizzi is the author of The Search for WondLa and A Hero for WondLa. He is also the co-creator and illustrator of the bestselling Spiderwick Chronicles and the author and illustrator of Jimmy Zangwow's Out-of-this-World Moon Pie Adventure as well as the Zena Sutherland Award-winning Ted. His brilliantly cinematic version of Mary Howitt's classic The Spider and The Fly earned Tony his second Zena Sutherland Award and also received a Caldecott Honor. He lives with his wife Angela and their daughter in Western Massachusetts and Jupiter, Florida. Visit Tony online at DiTerlizzi.com.
Praise For…
---
"The most charming spider you'll ever dine with!"--Henry Selick director of The Nightmare Before Christmas and James and the Giant Peach



"A gleefully sinister fable that spins its tale like a great old silent film. The kind one might only see in a haunted nickelodeon. I love the beautiful, dramatic, black-and-white illustrations."--Lane Smith illustrator of The True Story of the 3 Little Pigs and The Stinky Cheese Man and Other Fairly Stupid Tales